I've knit scarves, socks, mittens, hats, and even a shawl.....but never a sweater. Well I haven't actually KNIT the sweater yet but I bought the yarn for it! I have never made such a big yarn purchase before.....well $$ wise anyway.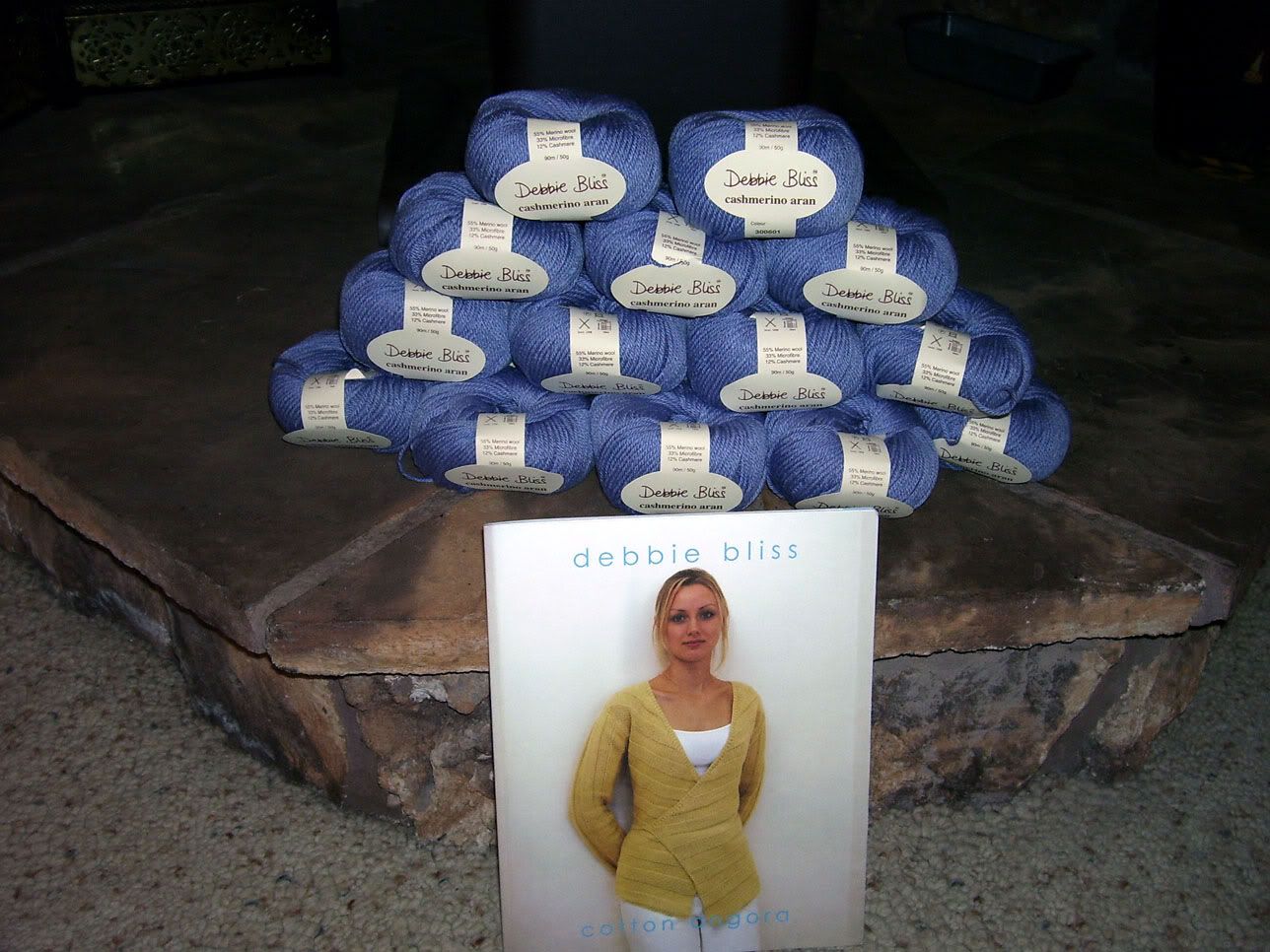 17 balls of Debbie Bliss Cashmerino Aran plus the
Cotton Angora book
. I am going to knit
Grace
....for me. I have enough cotton angora in pale pink for it also. So now I have to decide,
Cotton Angora
or the
Cashmerino Aran
. What do you think?
Cotton sometimes hurts my hands so I am worried about that. I would love to hear from anyone that has used the cotton angora or just anyone that has knitted
Grace
!
If I use the cotton angora for Grace, then I can use the Cashmerino for
Tubey
!!! Have you seen
The Wool Palace's Tubey
? It is beautiful and as soon as I saw it, I knew I'd have to knit it.
Tomorrow pictures of the scarf for my scarf pal. There will not be any natural light pictures for a week or so. I was going to take my yarn outside and play with my new camera but ummmm it's snowing and so cold!
:-) See what happens when you husband doesn't get you a birthday gift...you buy your own. In my case it was a brand new digital camera. Thanks Greg ;)