It's official. I am now a college student again. Tuition has been paid, books need to be bought, and classes will be attended. This summer I am taking 2 classes, 4 units, and this fall I'll be taking 3 classes for 10 units. This will of course cut into my knitting time but I can't tell you how excited I am to be going back to school.
Ok I am dreading taking classes with a bunch of 18 year olds, but since all of mine are night classes I hope to get lucky. Was I that annoying when started college? I am sure I was.
I am finished with my slipper socks. They are winging their way to Iraq right now. I sure hope that they fit. And that they make it back to the US intact.
Now what to knit next?
Green Gable
,
Cherry
,
Diamond Fantasy
..... Needles need to be bought for all of these so nothing will be started tonight.
Today we took a drive up to Lake Tahoe. It's so nice to be able to hop in the car and be at the lake in 45 minutes!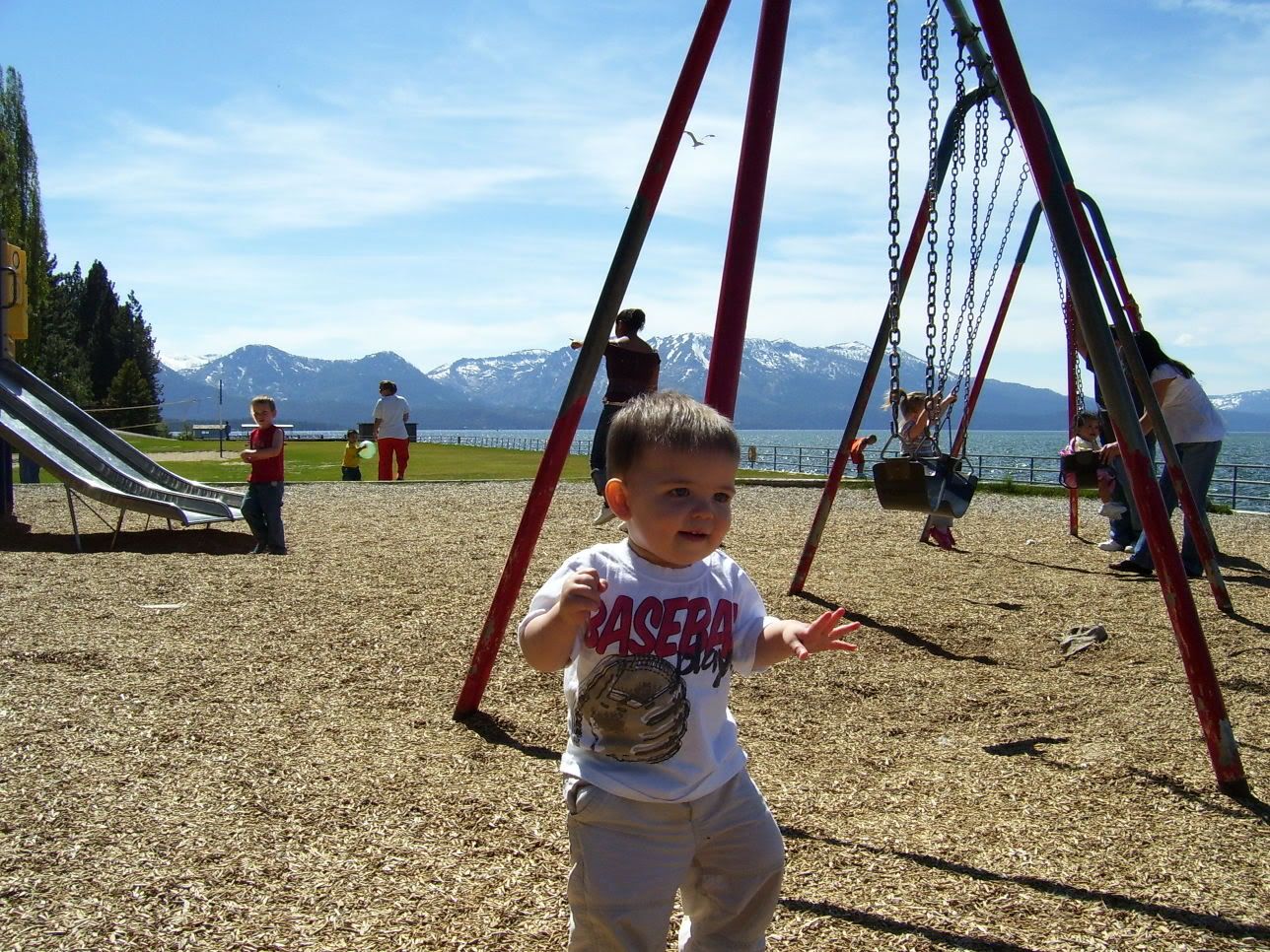 What a view the playground has. I wonder how much the houses across the street would sell for. They were nothing special, not huge, not new, just regular single family homes. Bet they would be at least a million.....
And this last picture is just for
Glacia
. You never thought you could find your
dream home
in the Sierra Mountains did ya? I cracked up when we drove past on our way up, and I made Greg pull over on the way home just for you. Enjoy :-)