I am very lucky. A while ago I sent
Susie
a gift of two different colors of
Spunky Electric
roving. She had helped me out with something so this was my thank you gift to her. She spun one up and knit a "Thor" scarf for her husband. The other was spun but not knitted. She asked me if I would like to have it. She was afraid that I would be offended. There is no way that I would be offended, what could be more special that making something out of homespun yarn.
I have no idea how to spin, and while it would be nice to learn, I can just see three small children "helping".
So I got my yarn while I was away on my trip. I LOVE LOVE LOVE it. I wasn't sure what to make with it but I think that I will make some comfy socks. I think just a simple stockenette stitch. That will really show off the yarn. I have two must finish projects on the needles, then these will be cast on! Check it out. Beautiful colors from Amy, beautiful yarn from Susie.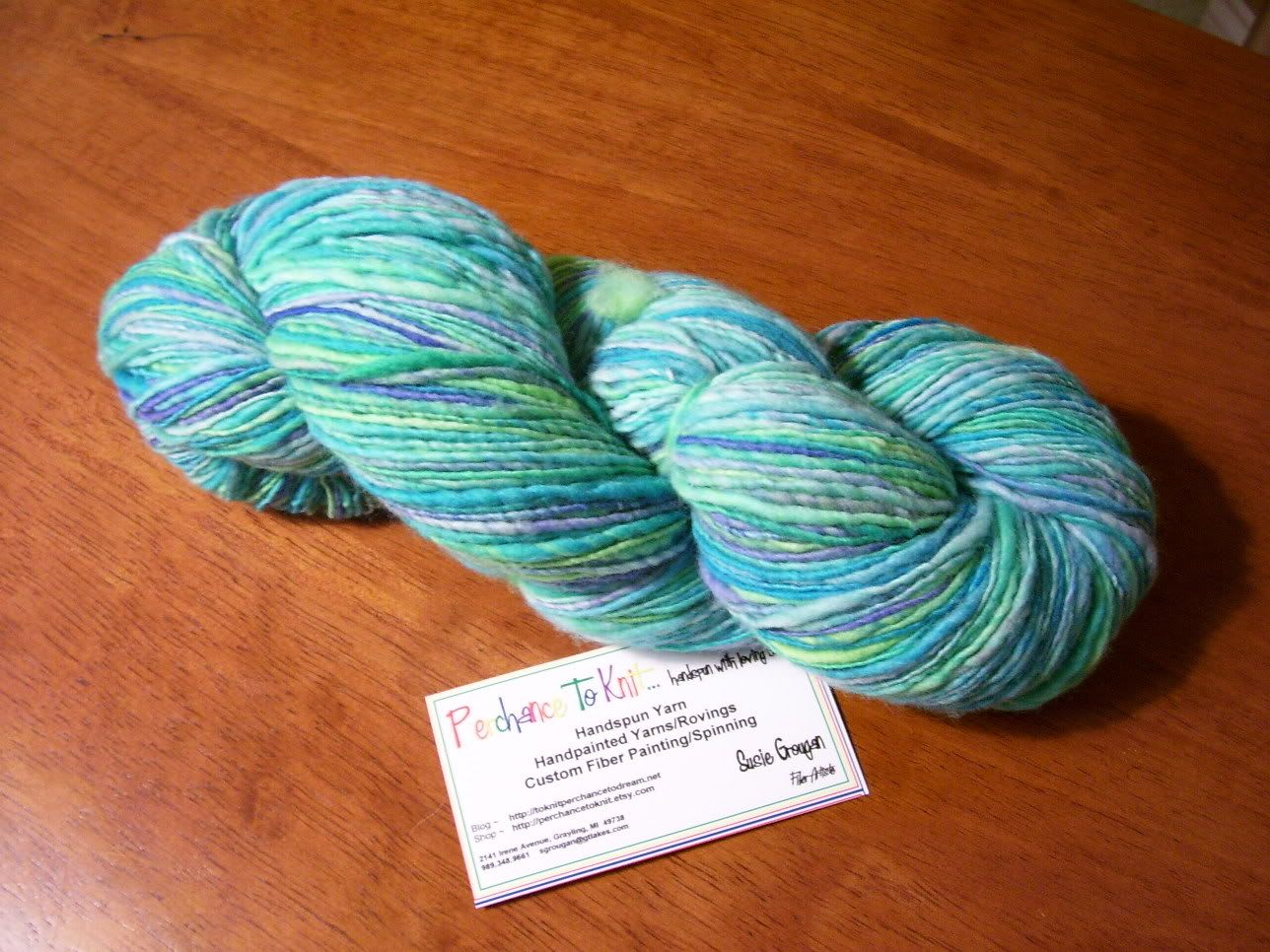 Thanks again Susie, you are truly talented!