See what I have been up to....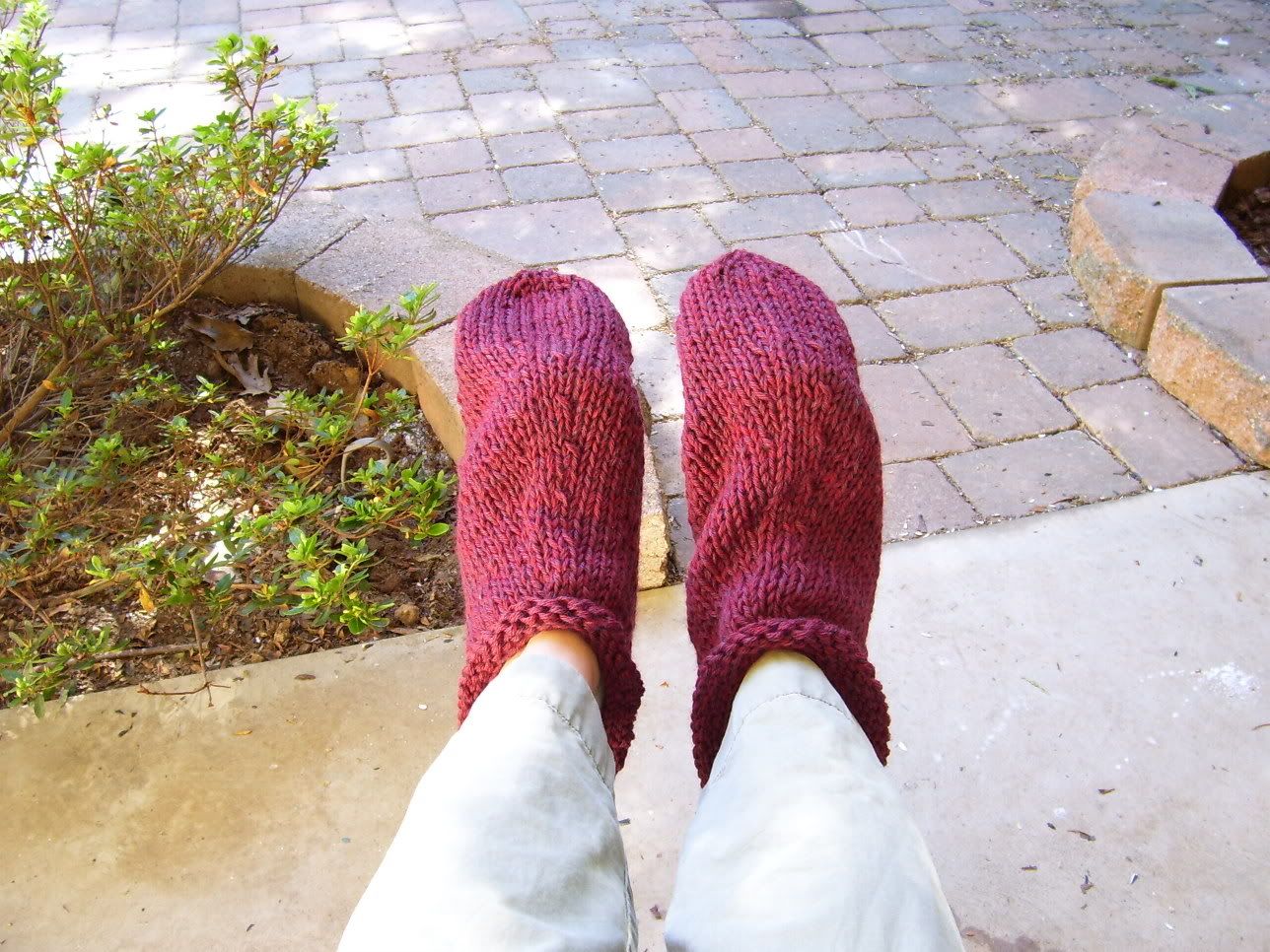 These are the
Felted Clogs from Fiber Trends
. I gave them to him like this. Yes, I have my shoes on..... I thought it would be much easier for Mom to felt them so that they can make sure that they fit his feet well. I'll make sure to take a picture when they are all done. This pattern was really fun and very fast to knit. I can see a few more pairs to be knit for Christmas.
And while I was out taking pictures of the house for
Catherine
, I thought I would take a few of my roses. I don't know too much about rose growing but right now they are looking beautiful.