We had a wonderful vacation in Montana. We were lucky enough to fly home the day before the alert level was raised. I can't even imagine how much MORE stress would have been added. Flying with three young children is challenging enough. I will say that the kids did very well. I think the new crayons, coloring books, snacks, drinks, and the laptop that played
Chicken Run
over and over, helped :-)
While in Helena, I only bought one skein of yarn. It's
Trekking
in the pink and green colorway (107).
I have been looking at that color on line, and as soon as I saw it in person, I snatched it up!
I haven't really knitted in a few weeks. I have been trying to rest my hands. I did a little last night and so far so good. I do have a few WIP......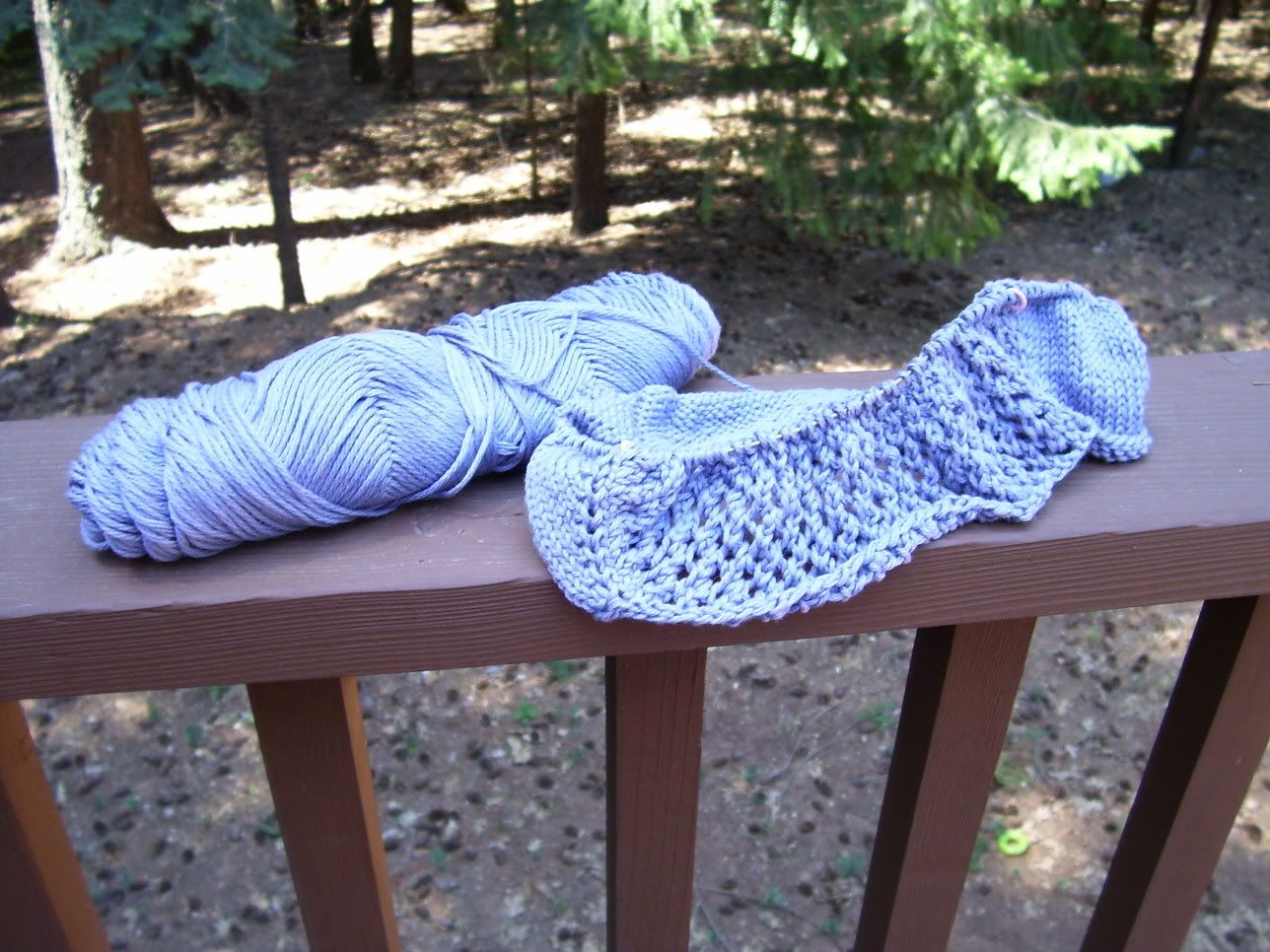 Green Gable, well really Lilac Haze Gable that looks like a Blue Gable! I have finished the lace section on this and am heading into the boring part. The C
otton Fleece
is hard on my hands, so I think this will be a now and then project.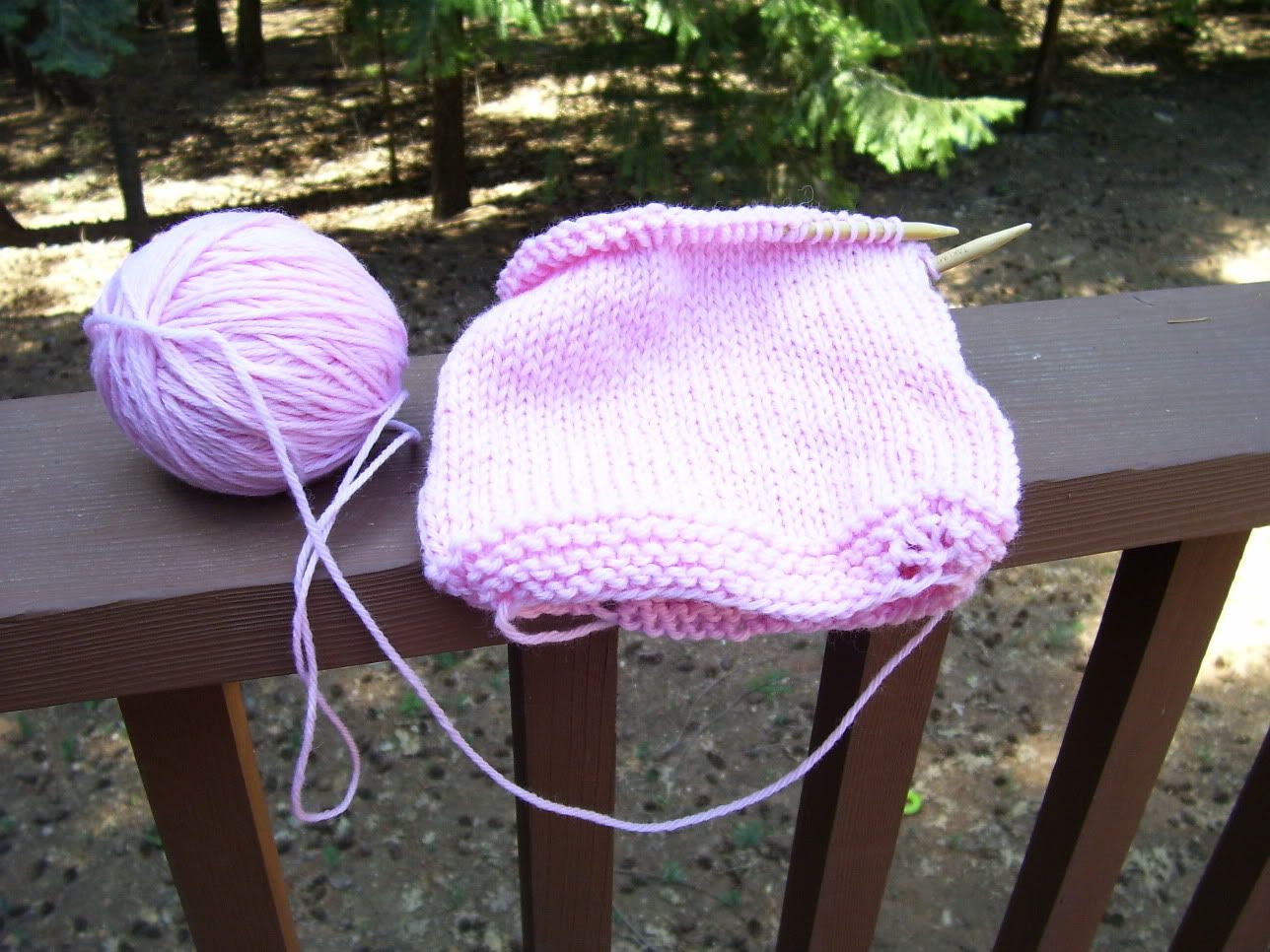 This is my bag for the
KSKS swap
. It's almost done and I hope to be able to felt it in a few days. I have all the goodies to put inside it, I just need to get knitting!