My wonderful SP sent me this a few weeks ago. In between vacations and doctors, I just haven't been able to blog about it.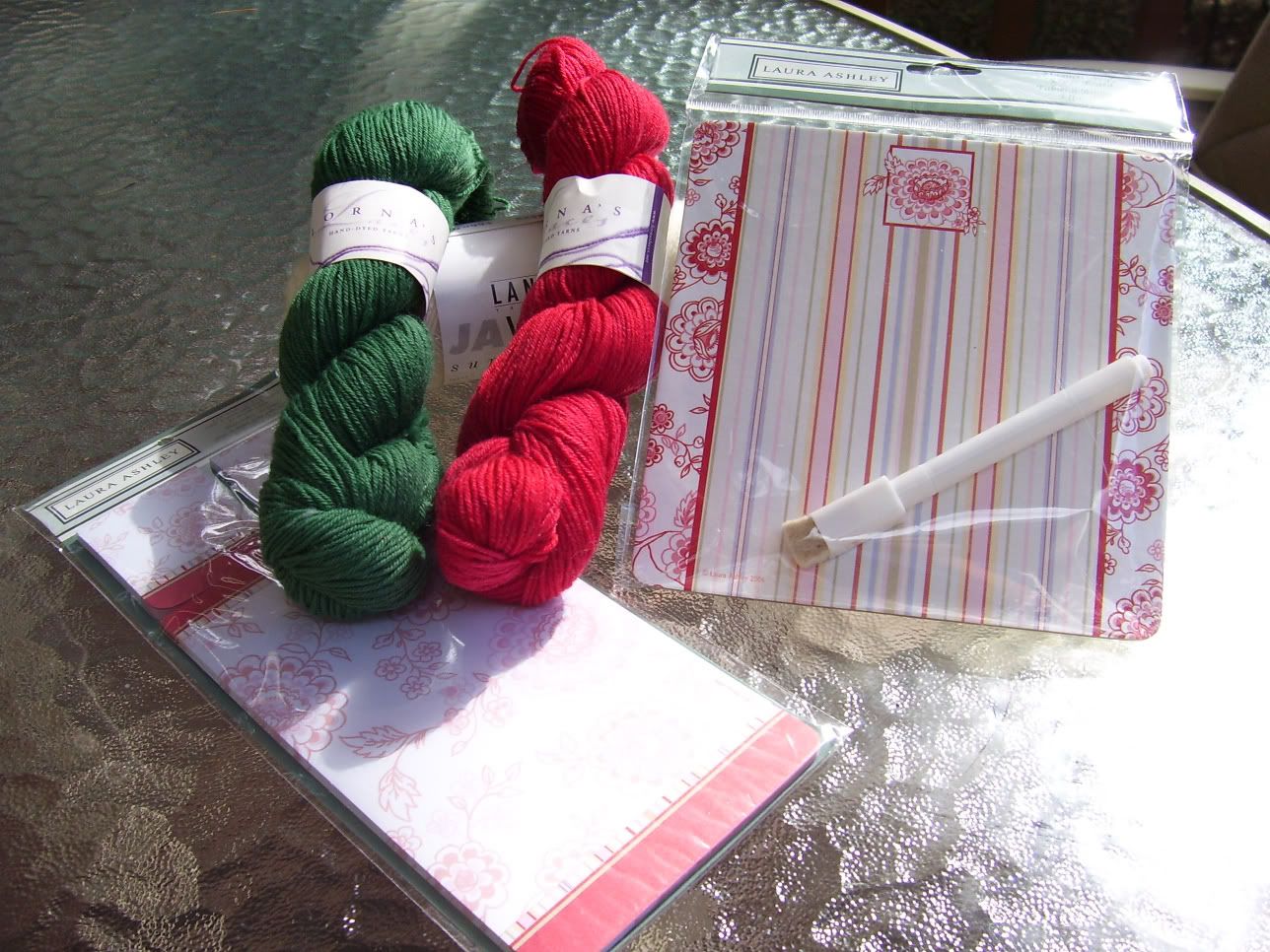 It's a wonderful Christmas theamed package! Not pictured is a really cute pattern for Christmas socks. She also included the yarn to make the socks. A red and green skein of Lorna's Lace, and a skein of white Jawoll. She also included a small wipe off board, post it notes, and a small journal.
Thanks so much SP! :-)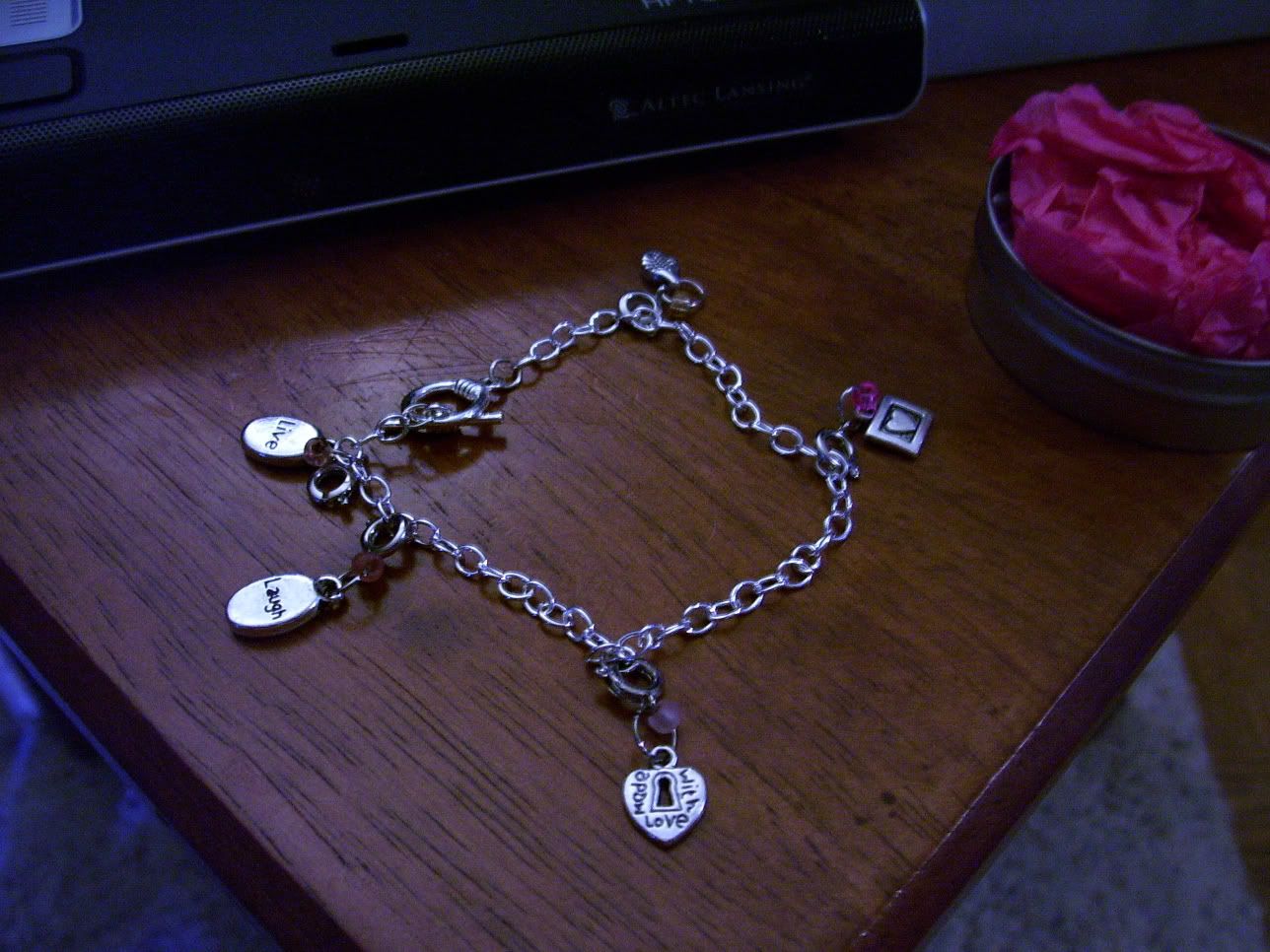 I also recieved this in the mail. A beautiful handmade charm bracelet. There was no note, and no name. It's really pretty and it came on vacation with me! Please let me know who you are so I can thank you properly!
I started this post before we left for Montana......almost 2 weeks ago!!!!