Today was a good day! I have gotten a lot done on my felted bag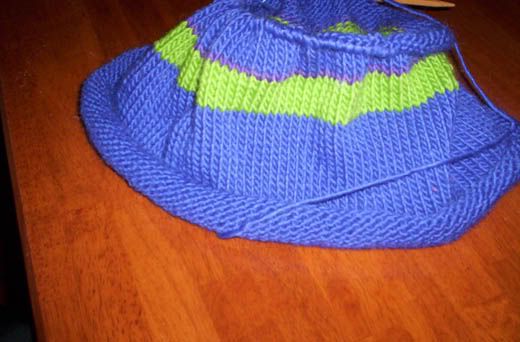 I love the way the Lambs Pride knits up. I may have to find a few more projects to do with this yarn.
I also got 2 packages in the mail today. One was my Cascade 220 color #9437. I plan to do Kiri with this. I hope it will turn out. The Kid Silk Haze just isn't something I thought I could work with yet. Plus I am SURE I will be ripping it out a few times, and I have been told that KSH doesn't frog well.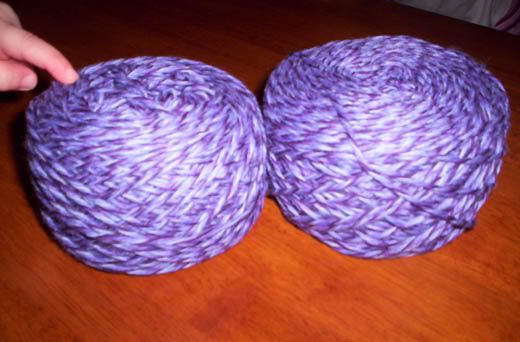 Please excuse my 2 year old's chubby finger in the picture :-)
Last week I emailed Toni at The Fold about the Socks That Rock yarn that she carries. I wasn't sure of the guage or the weight. She emailed me right back and said that she would be happy to send me a snippet. I sent her my address and waited for the snippet. To me that would be a small hunk of yarn. Today I get a whole skein of Sedona. A WHOLE SKEIN.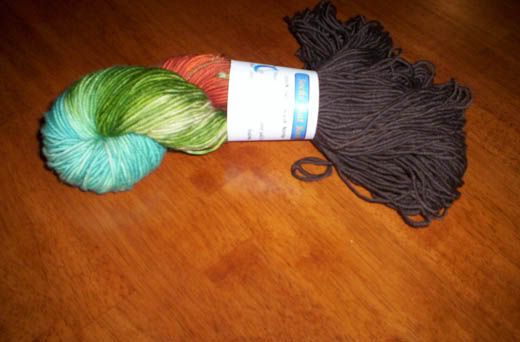 How cool is that? Now I know I will be ordering from her. She is truly a wonderful lady!
Also on the needles is a vine lace pattern Barbie blanket. My DD, Katie wanted a red blanket for her barbie. I wanted to try a new pattern so I am doing the vine lace pattern. I found it on the bottom of a Capelet in the spring 05 IK. So far so good.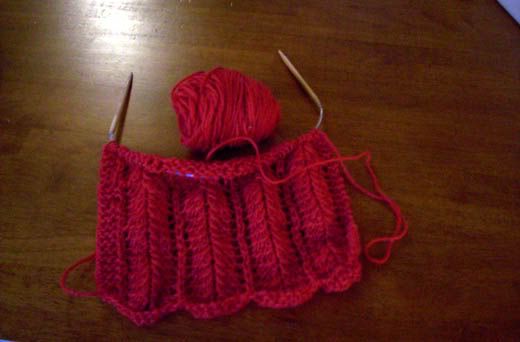 I am using Rowan DK....in a very bright red. I am not a big fan of this yarn so far. It's too itchy for me.
Well, I've done it. Pictures like I promised. How did I do?