I've royally messed up my Dublin Bay sock. Not only did I pick up stitches for the gusset BEFORE turning the heel, I did the heel flap too narrow. That sick is now put aside for a night that I feel like taking a frog pond trip.
The wonderful and talented
Catherine
, aka Mama Llama, has started to dye her own yarn. She sent me a skein of her new yarn in the
Rivers colorway
. I am making socks for my kiddo's so that Cath start a gallery of her yarn.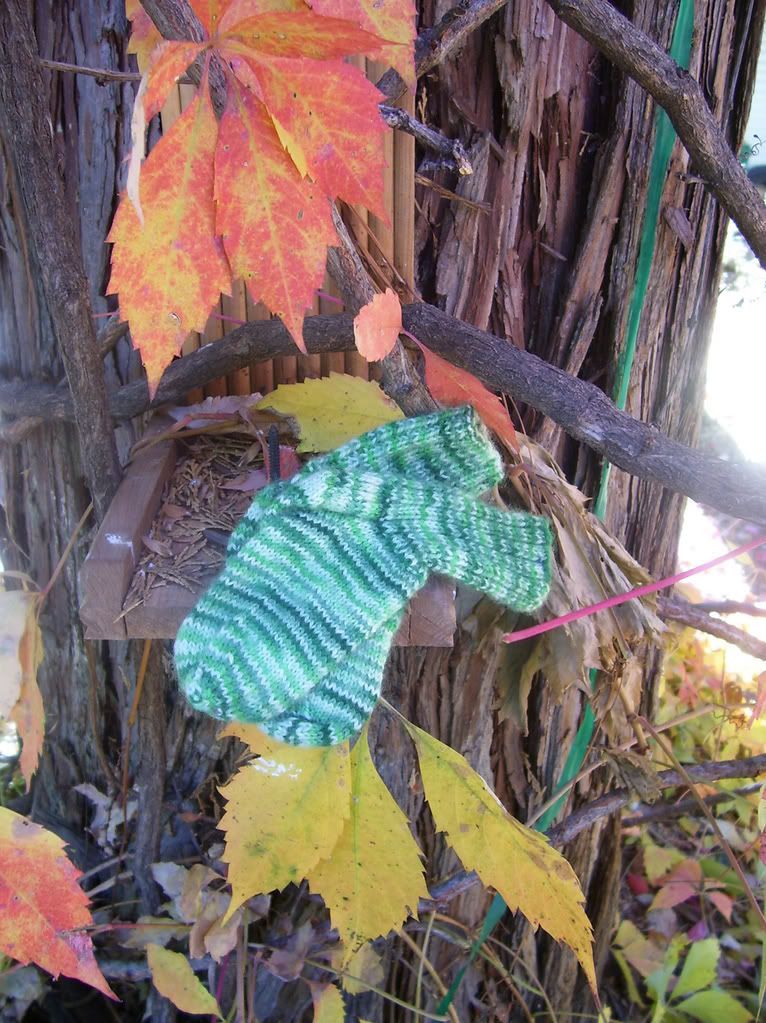 These have been so fun to make, and so quick! And look at this color. She calls it Winter and on man it is so beautiful!
I guess I can count these as my first
Socktoberfest
Socks! Of course I joined. I also joined
My First Toe Up's
. I have not used this before, and I thought it might be nice to learn something new! Come join us as we fumble though it together.
Now look at this color from
MamaLlama
as well. She calls it
Winter
and oh by it is beautiful. One picture with flash, one without.
Tomorrow I am going out to do some genealogical volunteer work. Now I have to say it, don't get upset, but doing Genealogy is something I love even more than knitting. Ok. It's said. Stop throwing things as me!
I volunteer for a site called
Random Acts of Geneaogical Kindness
. People contact me to research records in the county that I live. I have about 20 obits to look up, and about 15 grave stone photos to take. My favorite thing to do is go find the grave sites and photo them, or take a rubbing. Greg says that I am the only person that he has ever met that gets excited about seeing a graveyard. I also get stark raving mad at people that talk about grave yards as "scary" or "haunted". In my opinion that is incredibly disresectful of the people, and their families, that are buried there.
Ok, I'll stop now before I really get going. Poor Greg, he has to hear this tanget of mine a lot. He's married to me so he HAS to stick around for it. You guys don't!