And no pictures, well almost no pictures. It's a rainy, snowy at times, day. Just not enough natural light to show off all the beautiful yarns that I have gotten, or to show off my new knitting projects. I am still working on the Koigu
Dublin Bay socks
, and have started a capelet for myself.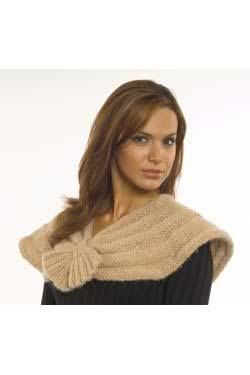 This picture really doesn't do it justice, in fact it looks really bad on here. There was a sample made up at
Filati's
and it was really cute! I am almost all done, I would be finished but Greg decided to clean up one night while I was in class and the pattern has disappeared!
I got my first package from my
SP9
the other day. Some beautiful
Claudia Handpained
yarn, and a beautiful yarn that is screaming to be a scarf! There was some Recess Peanut Butter Cups too...... WAS is the word :-)
I also got a box from my SP8,
Rebecca
. The cutest Cow with a rooster on it's back. I LOVE it! It's exactly the type of thing I would buy!
But wait that's not all.
Susie
sent me a ROAK. I can't even describe the yarn. There are no words. You will have to wait for a sunny day for me to take a picture. Really. How she does it I will never know!
One last bit of news, Katie lost her first tooth today. It's been loose and it's made me so sad! WHY do they have to grow up? She has asked the tooth fairy to please bring 2.00. In bills, not coins! Oh really? Far cry from the quarter that I used to get! Here is Katie and I, when she had a full set of teeth :-)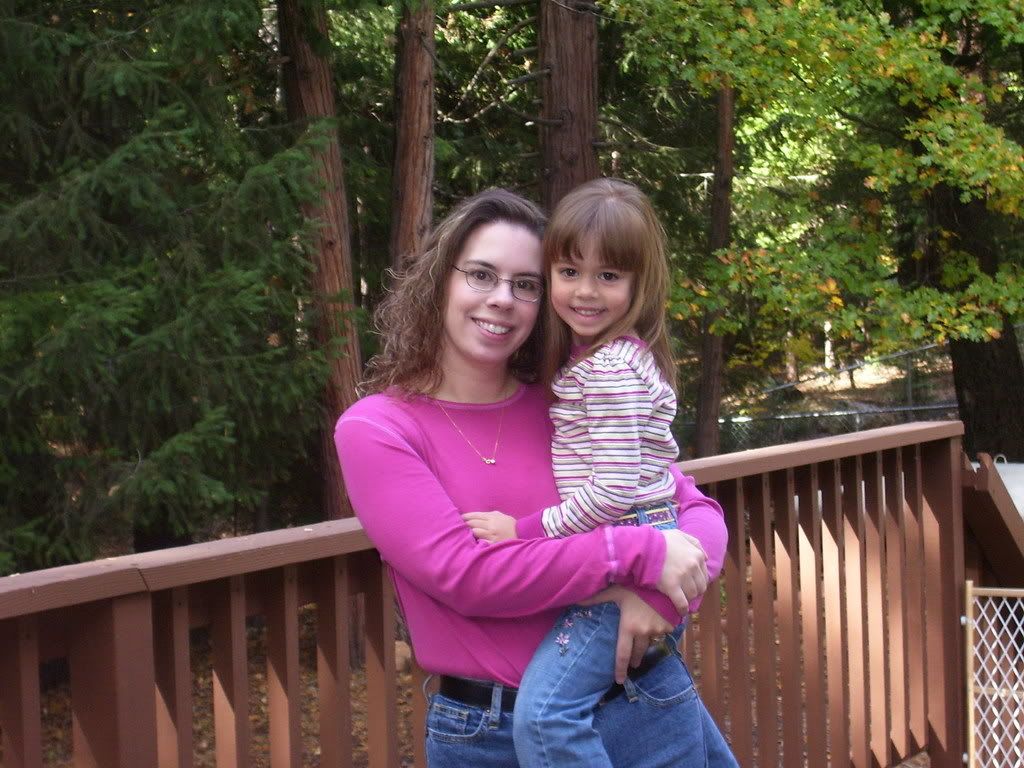 I have some big news for my next post, maybe tonight. right now I am going to make Split Pea Soup. It's a perfect day for it! And I have to say thank you to Katie for posting the link to KidZone. It really has saved us today. I think I may have used up a whole tree with all the things that I have printed out!