I have to post a BIG thank you to my secret pal. I think it's awesome that she read my archives and found some gifts that I just love, and that are so me! check out the packaging. each wrapped gift was numbered, and there was a small blurb about each gift in the card. I loved it!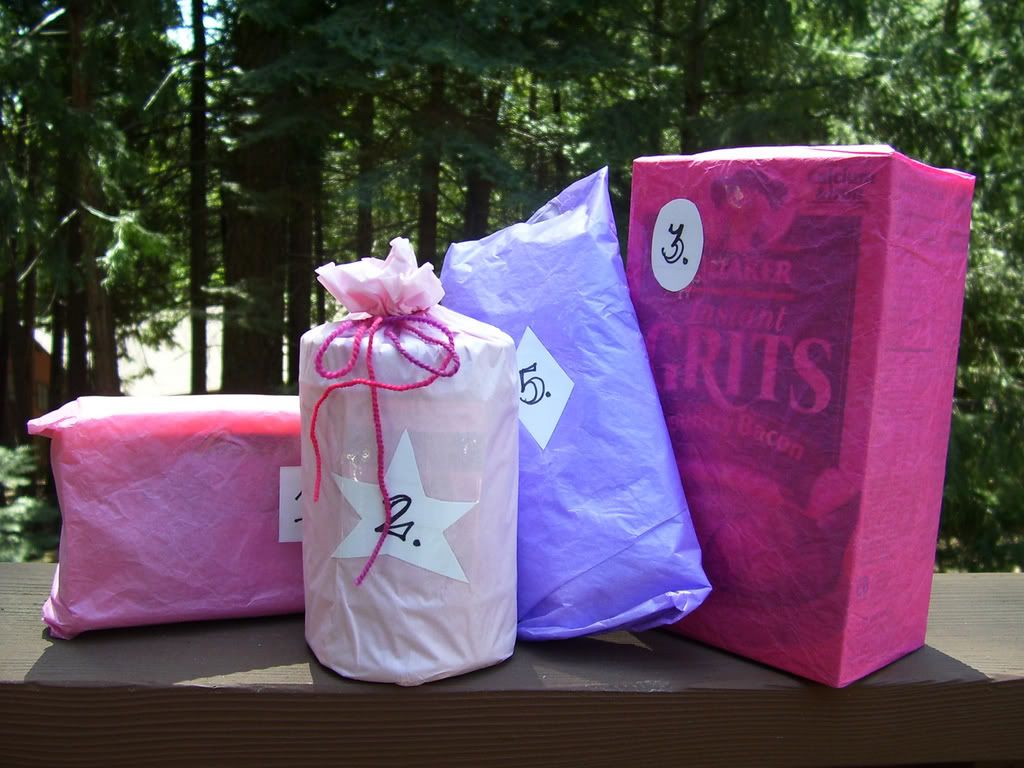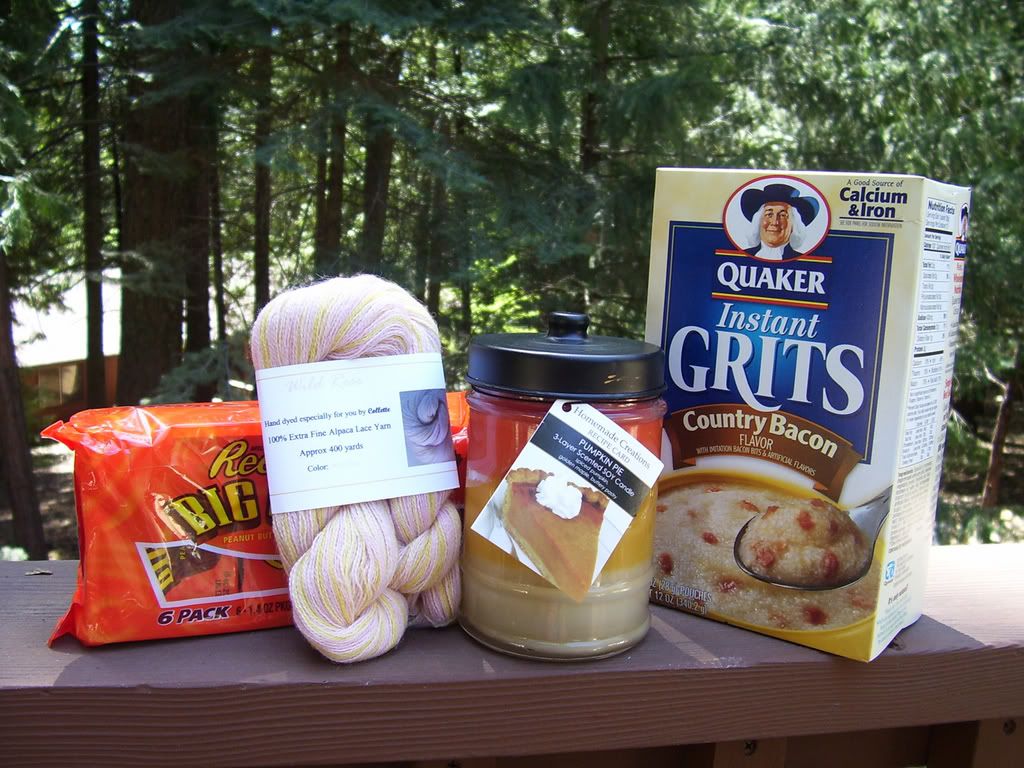 Look at that! BACON FLAVORED GRITS!!!!! I mean really..... can there BE anything better? I haven't tried them yet, I am saving them for a special occasion. Maybe one morning when I am all alone. Well, no, it will be another 16 years before I am alone in the mornings :-) The candle smells so wonderful, and the candy..... I am not ashamed to say that I ate it all. EVERY ONE of the peanut butter cups was eaten my me :-) The yarn is a beautiful hand dyed laceweight that will make a beautiful shawl or scarf!
After I took the photo's, I saw another little package. In it was cow stitchmarkers. They are the CUTEST stichmarkers ever. (ok, mine are cute...but these are awesome!)
Thank you SP. THANK YOU THANK YOU THANK YOU!