I have been so bad about blogging. I've been bad about emails, knitting, AND blogging. School has been hanging over my head....as well as
KnitWit Momma
. I think I will be showing at TNNA in Jan down in Long Beach. I plan on doing that one first and build up my experience for the big on in Ohio next June. I have a ton to do to get ready for it, but I am pretty excited. My first trade show :-)
I am also going to Petaluma in June to see the Yarn Harlot. I am always so jealous seeing other people that have seen her, I decided that I was going to go. OF course I asked Greg to go with me and he just gave me a smirk and said I really should ask my Mother. SO I did, and we are going and spending the night. I really am looking forward to some time away with my Mom....even more than seeing the Harlot!
My Mother and Father in law flew down from Montana. They were staying in Tahoe, and since that is only about 30 min from us, they came down to visit. It was a hard visit for me. My Father in law looks so sick. I just have to remember that he is in the middle of Chemo and Radiation, and that makes him sick. He has more testing done this week to see if the tumors are shrinking.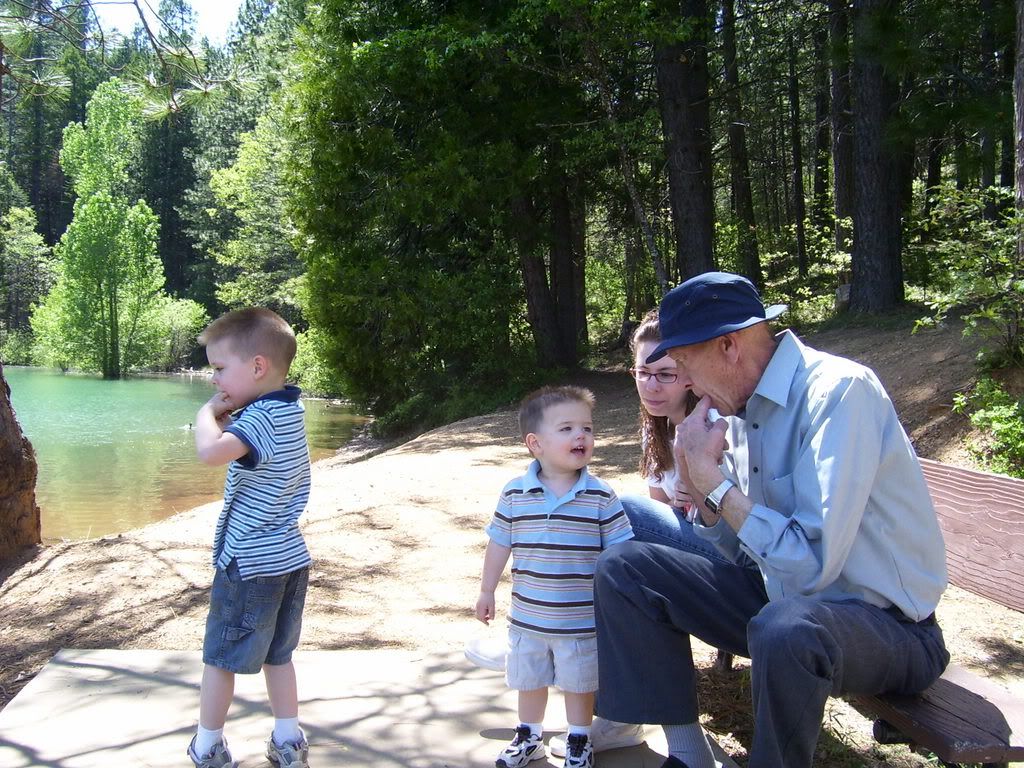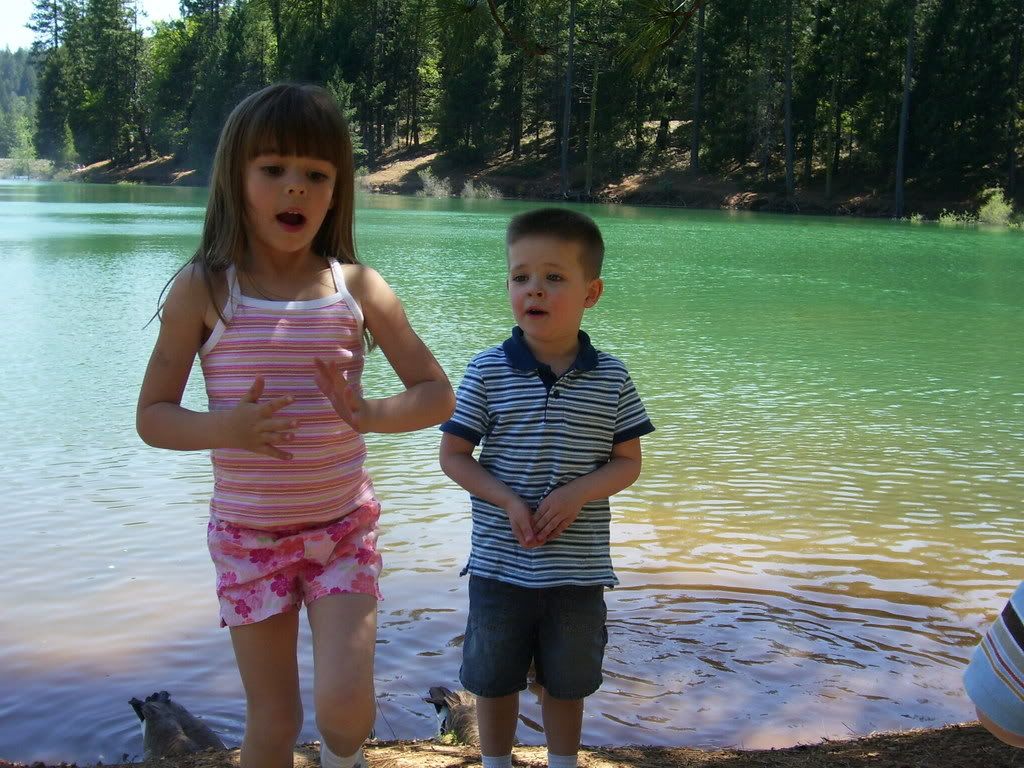 But the kids had a great time with Grandma and Papa. They wore him out, but it really was cute!
Well, that's all I got for you today. Knitting hasn't been really happening....I am trying to finish up some projects for school...I really should be doing that now! I was getting kind of tired of programming Macros in excel.....
Tell me why again Accounting is my profession of choice..............