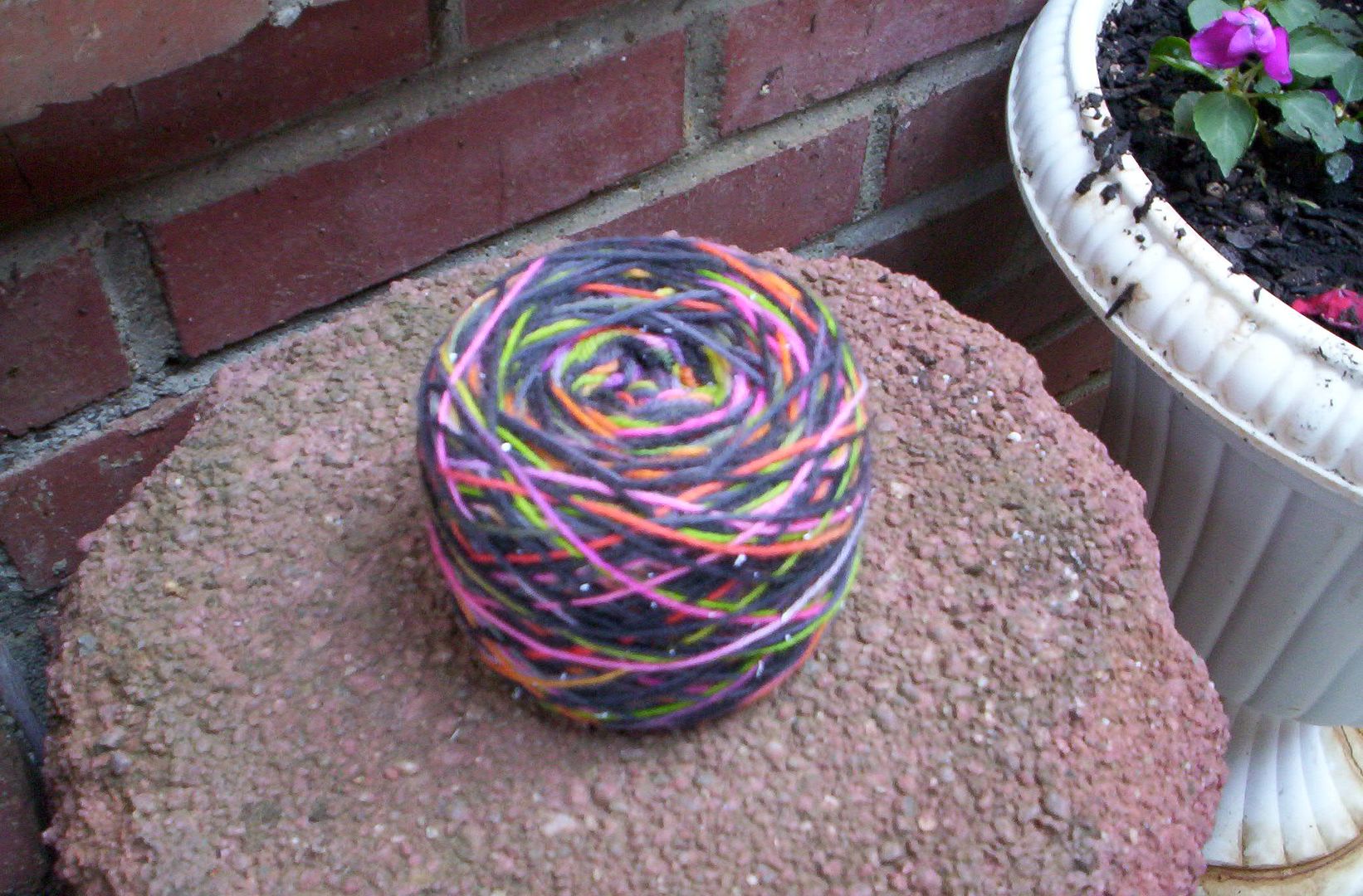 Look what
Ms. Snooze
made for me. The most beautiful sock yarn! Wonderful brown's, pinks, and a little green. This yarn will be for ME....not sure when I will get to it but it's ALL MINE. Can you believe that she dyed this for my while getting ready for her daughters wedding? What a wonderful lady! There is a beautiful handmade stitch marker with it as well....but I hid it from Katie and now I can't find it!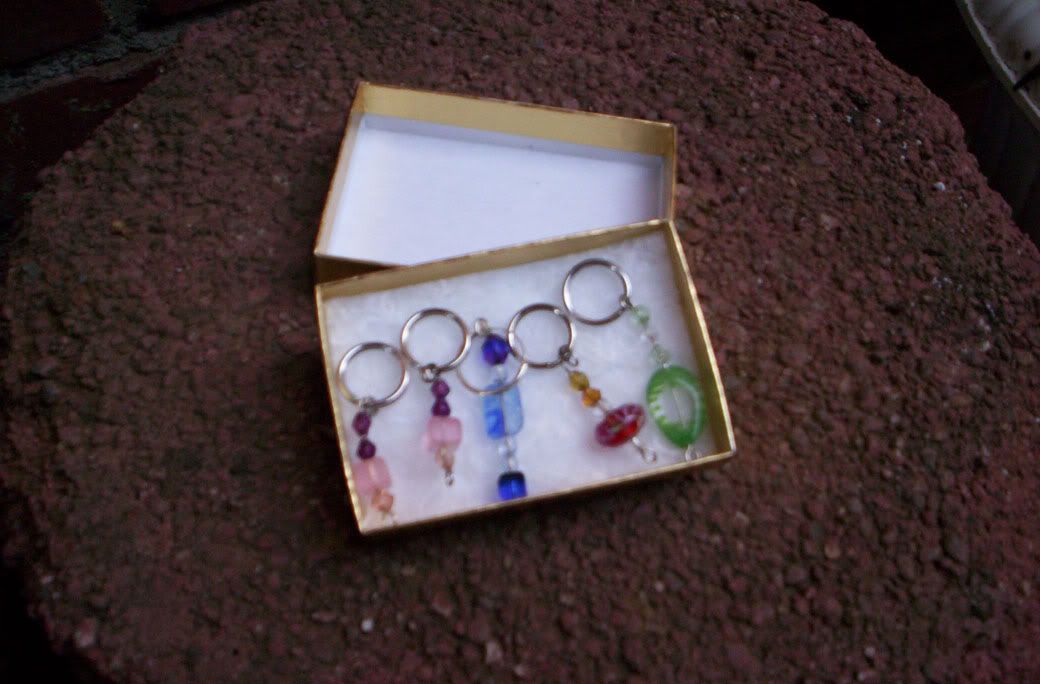 Mini
and I had our own stitch markers swap. I sent her 6 of mine and these are what she sent me. They are beautiful and I can't wait to start something that needs these markers! Thanks Mini.
Sorry this post is so short. I am HOT HOT HOT and the room with the computer in it is in the hottest part of the house.
100 degree heat
with no humidity and NO AC is killing me. I may be retreating to my parents house in Sacramento if this keeps up. The kids and I are really crabby...we are just too hot!