Last week I got the urge to go on a mini vacation. We have never taken the kids and gone on an overnight trip, and I thought it was about time. We are very luck to live where we do because there are so many great places to go that are just close enough for an overnight trip. We decided on
Monterey
.
So after a couple of days of doing homework on what hotel would be good for our family, we left on Sunday morning. Sunday was spent at the
Monterey Bay Aquarium
. The kids loved it..... well loved it is an understatement. They were amazed at everything. The aquarium really caters to children and there were so many activities to keep them amused. All three of them were good as gold. Wanna see?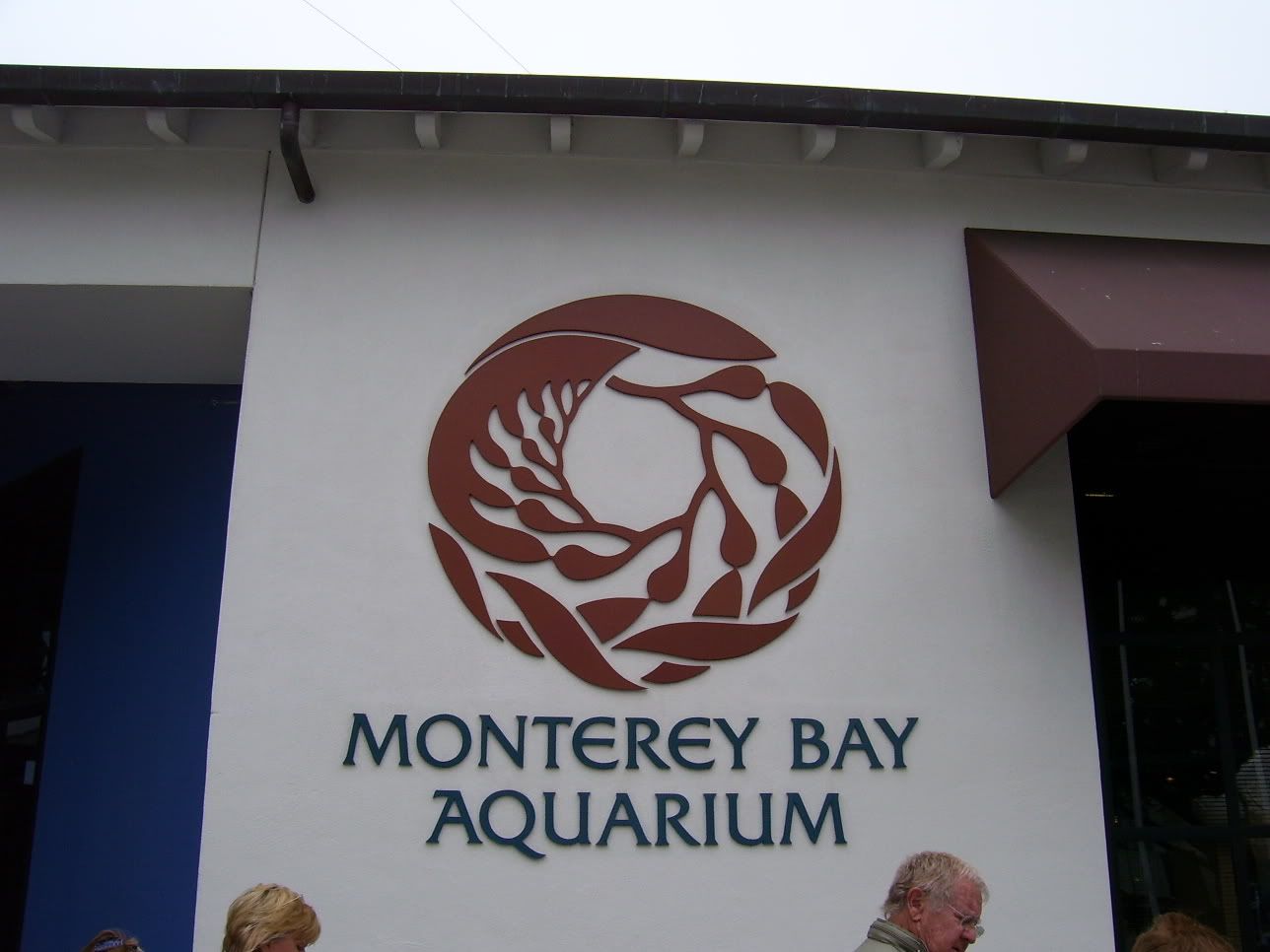 The Aquarium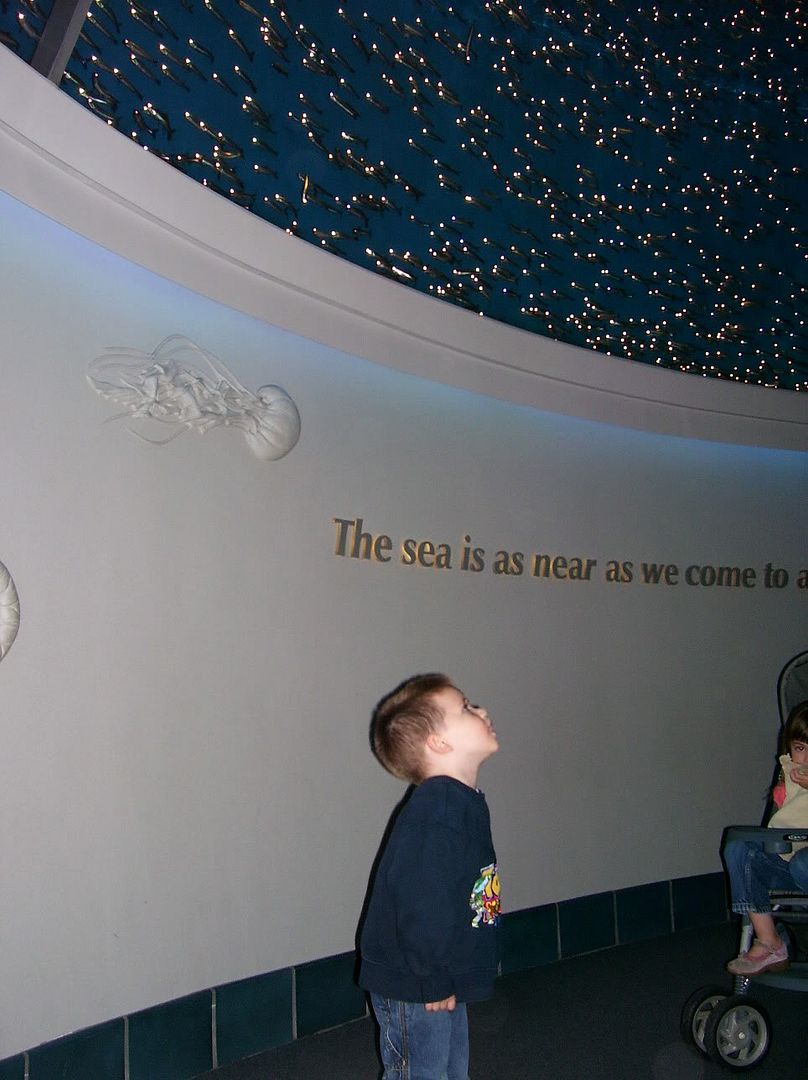 Wow!
(The light up there is really sardines)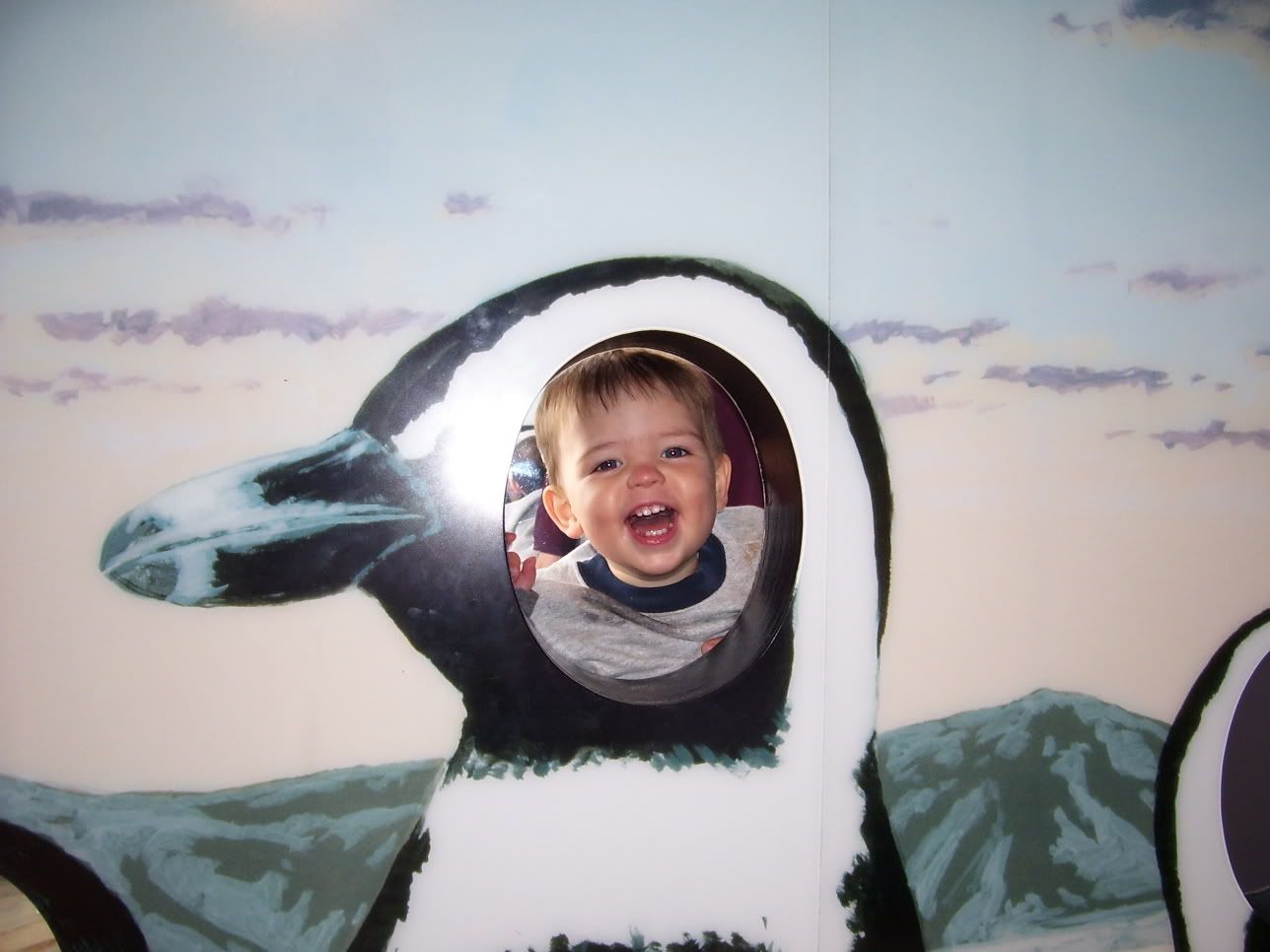 Isn't that Penguin cute!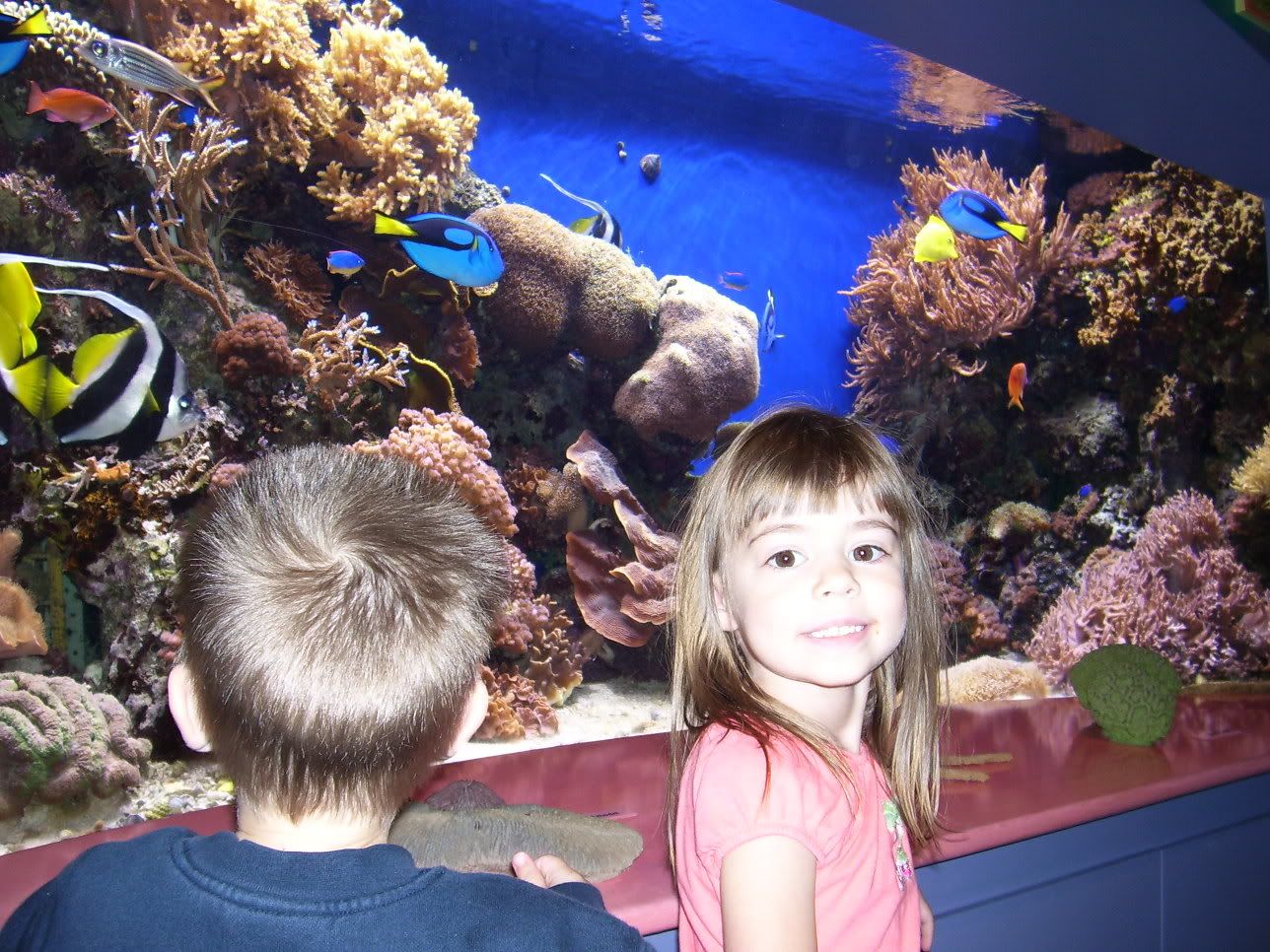 Isn't that Dory?


On Monday we hit the beach before we left Monterey. I think they liked the beach more than the aquarium. I had to hold on to Ben because he wanted to just run into the ocean! A beach vacation is definitely something we will do next......a WARM beach. For all you east coasters, the beaches here are not the "lie in the sun on a towel" kind of beach. They are a "bundle up and don't let the water touch" you kind of beach. That didn't stop the kids. Good thing we had dry clothes in the car!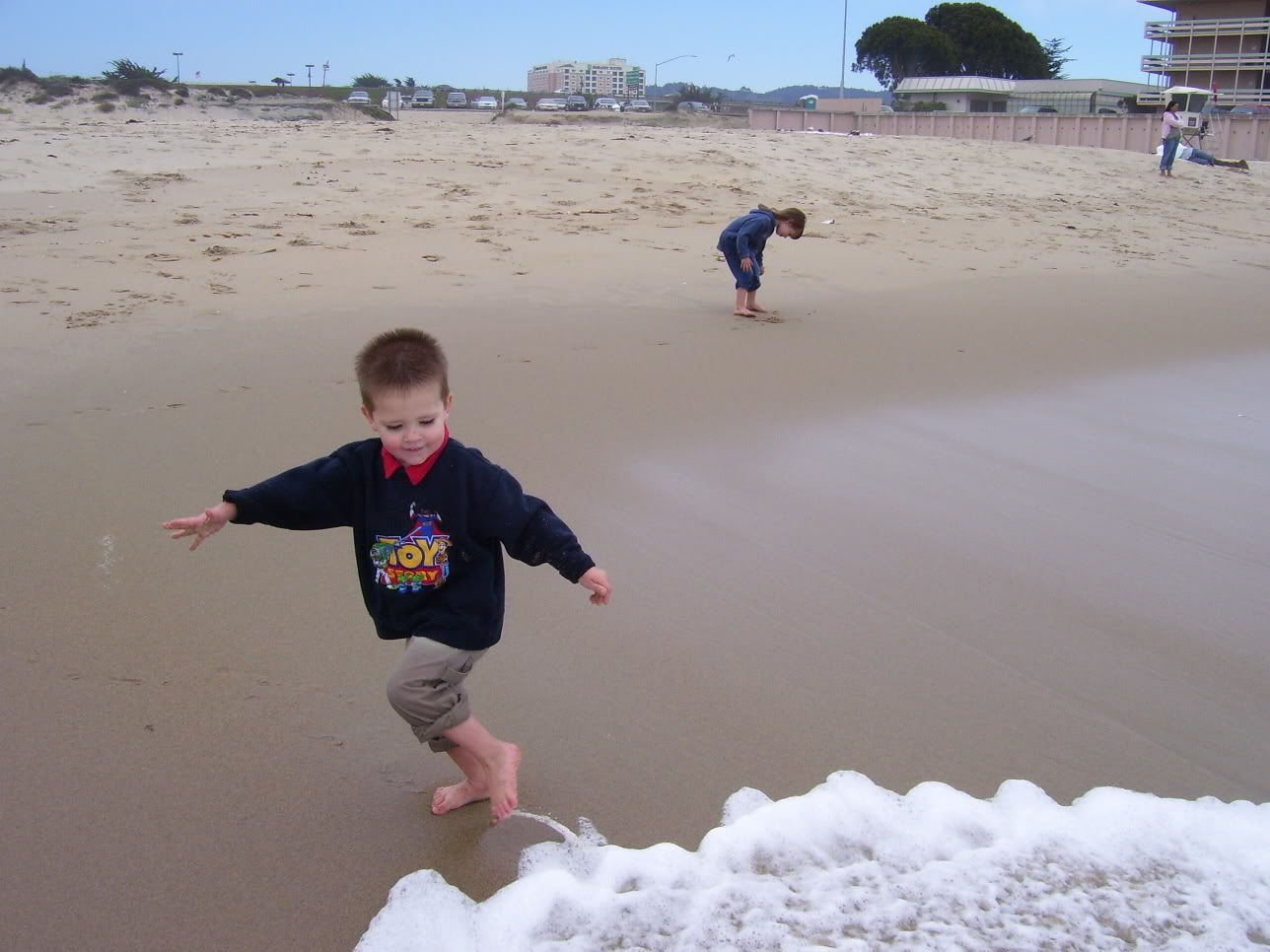 Run Ben, Run!!


The whole gang on the beach.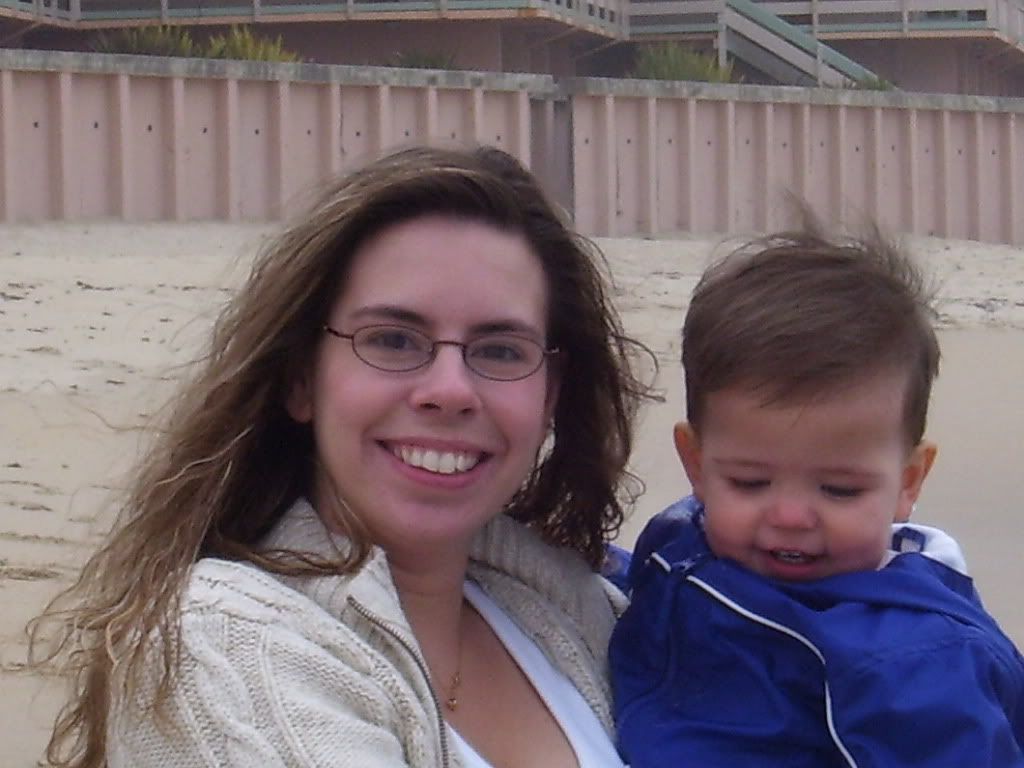 The first picture of me I have ever posted! A cold, wet, and windblown Jenn with my baby James!
There was a
yarn shop
trip in there as well....and some stash enhancement. Wonderful shop, wonderful owner. More on that next time :-)