I had a bit of a blog mishap this morning.....for some reason my template changed by itself, and I lost all of the code that I had put in. I did my best to get it back the way it was......with a few color changes.

I am missing the KnittyHeads ring button, I have to go get the code again. And I lost my site referrers. They are not giving the code out anymore so I have to wait on that.

This took me all day, and if it happens again.....I may just bite the bullet and go to Moveable Type.

Not only have I been doing this most of the day.....this has been happening in my house.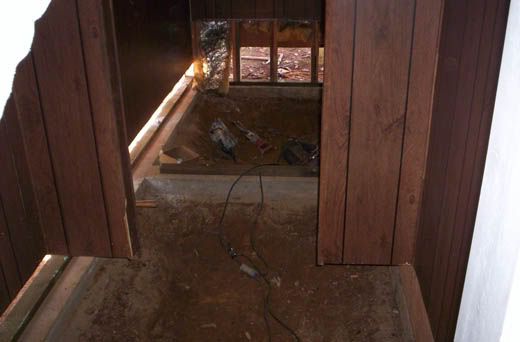 The closet floor needed to be ripped up, all the floor joists replaced and then a new floor laid down.....thanks a lot termites!