It's been so long since I have blogged! Things have been so busy here…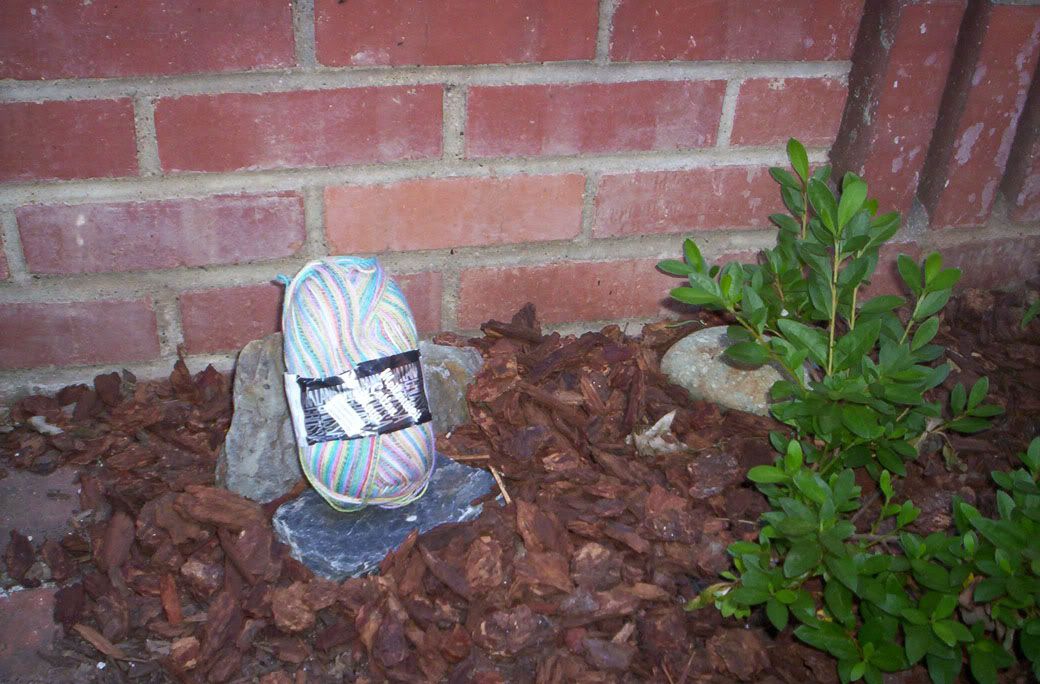 First I want to say thank you to Lynette. She sent me this gorgeous sock yarn all because I answered some trivia questions on her blog. She also sent some really good German chocolates but they have disappeared. One day I am going to make it to Germany. A week or two there to do research would be my ideal vacation! It's really too bad that Greg and I didn't make it over there while his Sister was there. Oh well…..
As for knitting, I have made a square for the
John Glick Memorial Blanket
. I plan on making a couple more but think that I will set it to the back burner for now. I have to finish my Sock Pal socks first. I also have the
Irish Hiking Scarf
half finished…and I need to start my
Violets by the river shawl
for my Mom. And I found this
knitted basket pattern
that I really like. These would make cute gifts.
I went to
Amazon
to but the
Last Minute Gifts Book
. I REALLY want it…and the price has gone up! WHAT? Ticked me off so I didn't buy it. Wonder if I hint enough Greg will get it for me?
But all knitting has been put aside for this….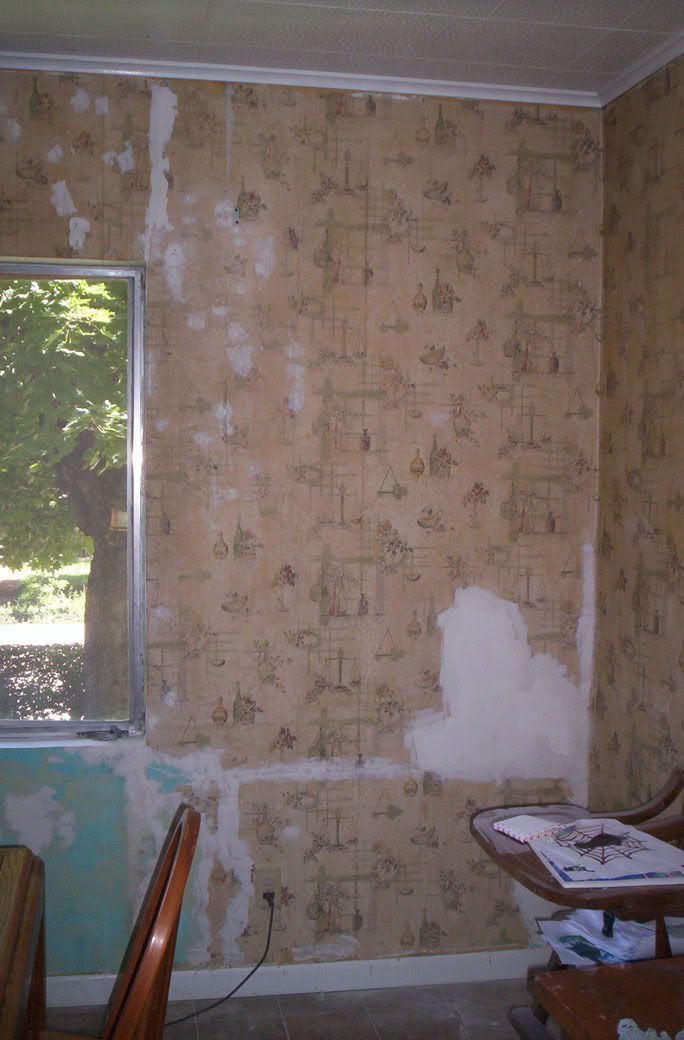 I can't stand to go into my kitchen right now! That's the walls with the wallpaper off and the spackle on. Tonight will be a sanding night. It's amazing how much dust sanding spackle puts in the air! We bought paint while we were in Reno this week. Too bad Greg didn't read the paint can. It's one of those
textured paints
. You put it on with a trowel! Plus the color he got is way to dark for walls. AND one gallon will only do 50 square feet. NOT GOING TO WORK. So back to the drawing board on what to do with the walls.
Sine we are not removing the 70 year old wallpaper that is right on the drywall, we have to come up with something so that all the rips don't show through. Maybe we should just wallpaper…but I would rather paint. A friend of mine told me that there are additives to put in paint to make it textured…..I am just afraid that the kitchen will look awful!
I want to get it primed before Sunday since my parents will be coming up. My little baby Katie will be 4 on Tuesday. She will be starting preschool at the end of the month and it's so sad. She's too grown up already!
OOO and one last thing. I was able to get to my LYS and snap a pic of my stitch markers for sale….now I need to take a pic at Filaits also…..