Well I got my other set of markers today! This has been really fun and the best part is we have 2 more months left!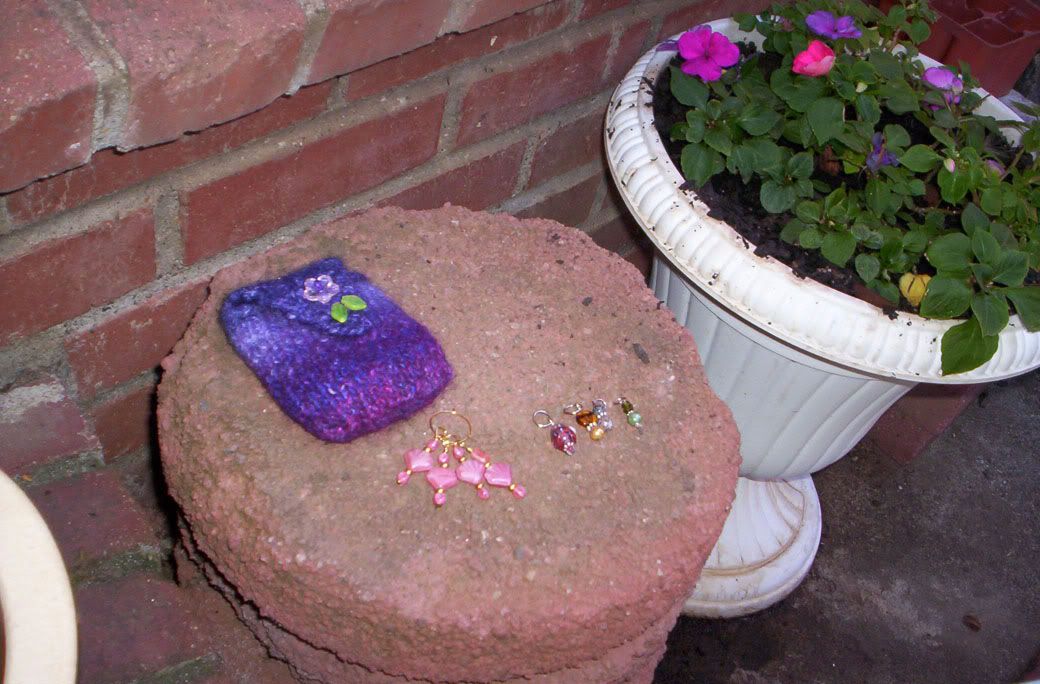 The cute little pouch belongs with the pink shell markers, and the other set is on the right. Of course I don't know who sent these but thanks! It's so nice to get markers made by someone else....everytime I use them they will make me smile since they were made for me!
As for knitting, I will finish my first sock pal sock tonight.....my oh so helpful son, Bennett, got to it and took out 2 of the needles. Thanks goodness that my Mom was here at the time. She was able to fix it in no time. All knitting is on hold until I finish these socks.
I am feeling a bit better today. Having this infection so many times I know the tricks to make it go away faster. I should be 100% by tomorrow.....I just wish the PAIN would go away!