OH. MY. GOODNESS.
She knit me Ene
. Yes, Ene. In laceweight baby alpaca. Can you believe it? Really can you? It is so beautiful, so soft, and so warm. My middle son tries to use it as a blanket. He tries to take it OFF ME and use it. Of course he can't pry it off me because I wear it all the time. Here she is in all her glory.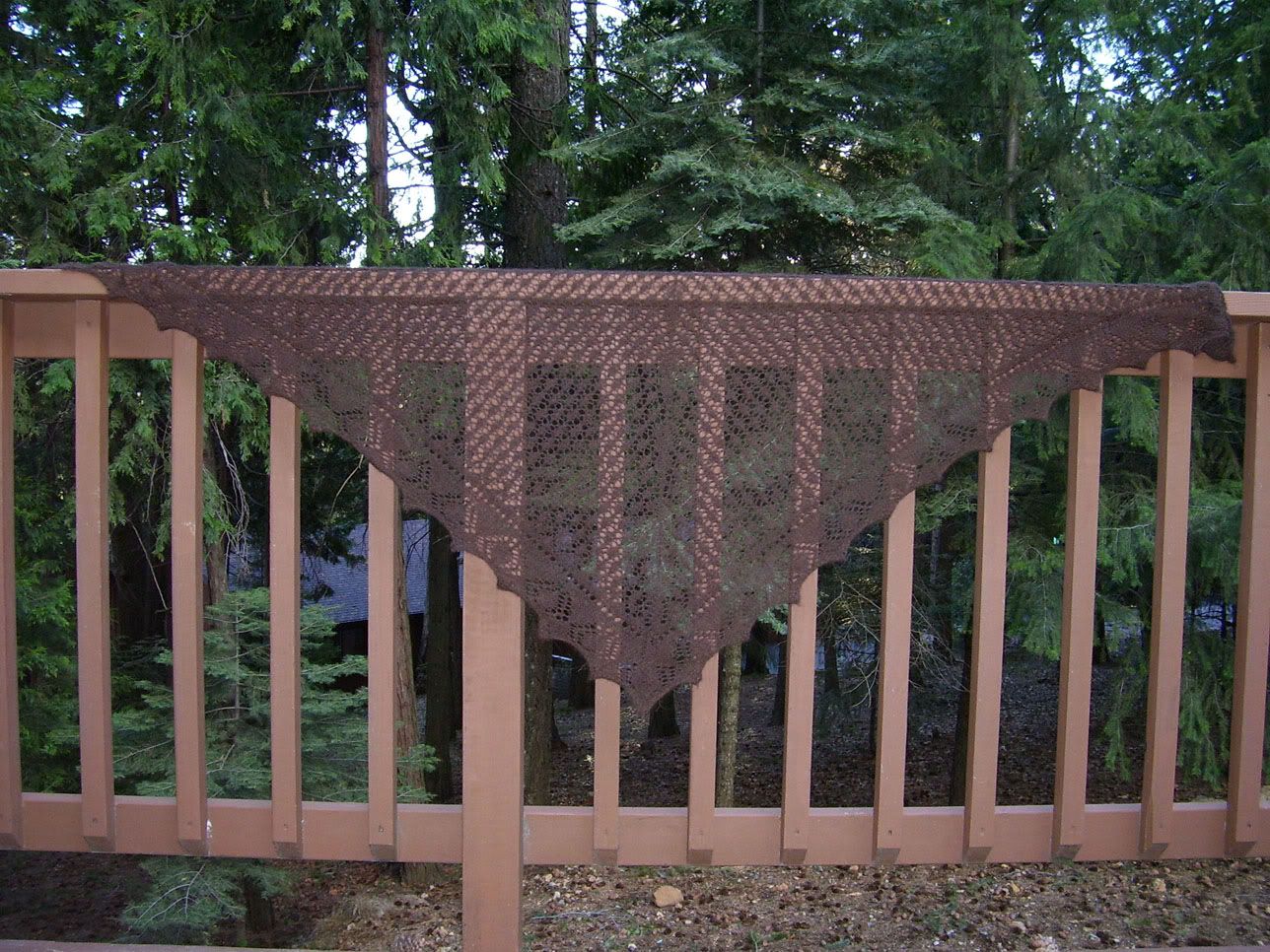 Not only did she knit this for me, she also sent me some sock yarn, and stitch markers with matching earrings. I love the pink sock yarn and will have to find the perfect pattern for it.
Celia
I have no words to express how beautiful this shawl is. I am so flattered that you went to all the trouble to knit this for me. People, please go tell Celia that she is so kind....and wish her well on her upcoming marriage!