I have been so busy I have hardly sat down! My
sockapal-two socks
are finished. I really should block them but I have no idea how to block socks! I really hope she likes them. It's my first pair of "patterned" socks and I am pretty proud of them.
Pattern: Waving Lace Socks by Evelyn Clark
Yarn: Lorna's Laces Shepard Sock, Glenwood
I have also found out who my fabulous secret pal is!!! It's Yarn Girl of Drop Stitch Knitter. She was awesome and so fun. I know that we will keep in touch. Thanks so much for everything you have made my first secret pal experience so wonderful.
The wonderful knitter that I was spoiling hasn't gotten her last package yet. She is in Toronto and it's been taking 3 weeks for my boxes to get to her. So far it's been 2 weeks since I sent my reveal package so sometime this week she should have it. Hummm should I name her? I don't think that she knows of me....ok here goes. Her blog.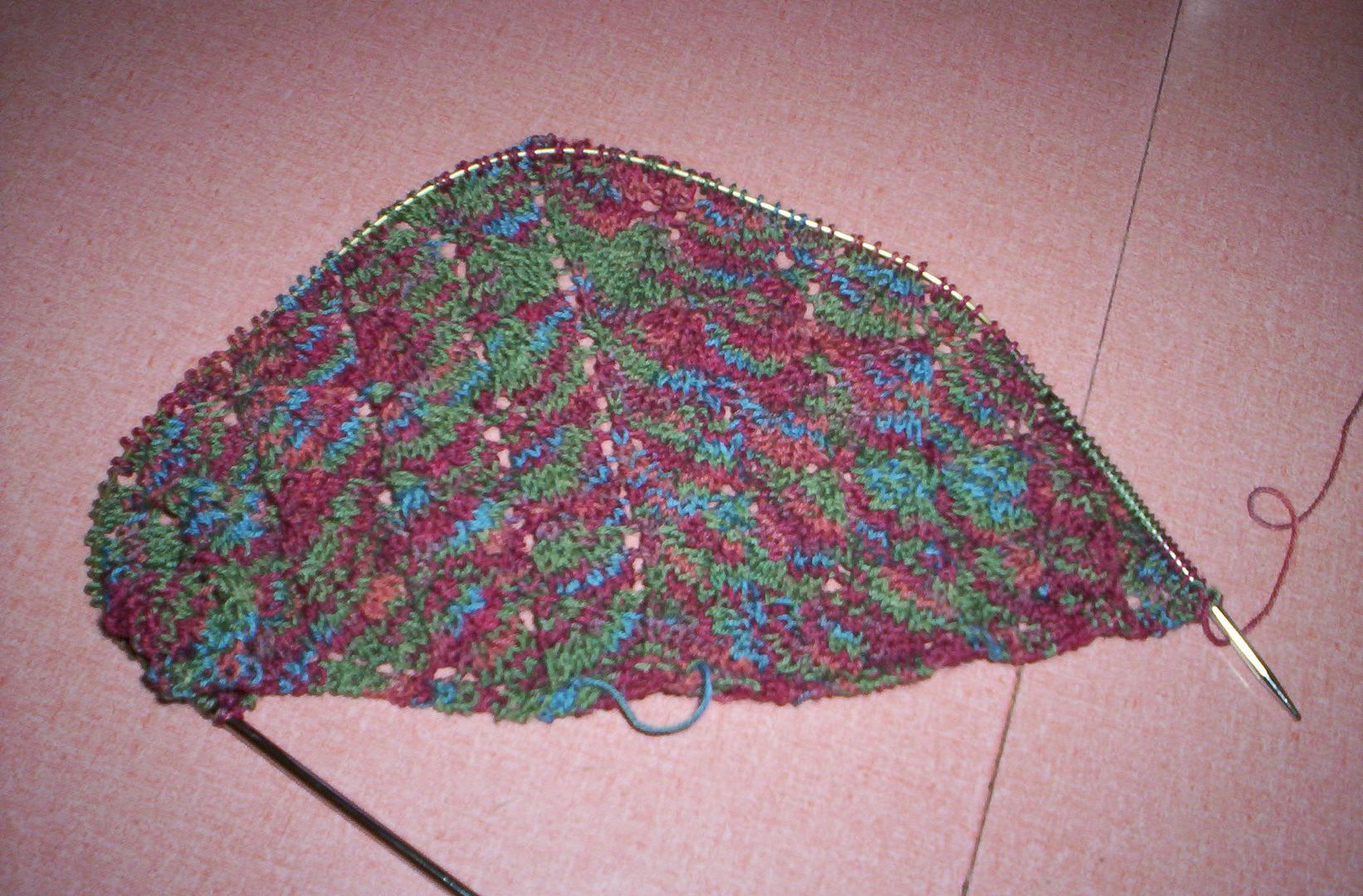 I have also started the Leaf Lace Shawl from Fiber trends. I'm using Lorna's Laces sock in Tuscany. I am loving how beautiful this yarn looks. This is going to be a gift for Greg's 95 year old Grandmother for Christmas. I hope she will be able to use it.
Let's see what else.... I joined
Catherine's Needle Exchange
. I didn't participate last round but I was convinced that it would be fun so here we go :-)
And also I have gotten my two September sets of stitch markers from the stitch marker swap. The bottom set is from Crafty Lilly and the top set is a mystery. Both are beautiful and I love them so much! The set from Crafty Lilly is a beautiful natural stone bead and the tops ones are the most beautiful pink I have ever seen! I can't wait to cast on for something that will need them!!!


Katie's first day of school


My little princess started preschool this week. She is only going two days a week for a few hours but she loves it. So she's been in school 2 days....2 days....and she is already sick! Yesterday she came down with a fever. And so it starts. I know she will get sick a lot. She has never been in daycare of any kind so she hasn't been exposed to too many germs in her life. Hopefully Ben and James won't go through this when they get to school.

Today I have made cookies with the kids, and surfed knitting blogs. Anything but watch TV. Watching the coverage of Katrina makes me sick....I feel helpless. What can I do? Give money? I've done that but I still feel like I should be doing something. My heart breaks when I think of the children with no homes...or food or water..or toys...or a blanket...or a stuffed animal. I just wish I could do something.